10th June 2014 - updated 1st July 2014
Muscliff Family Funday and Music Festival 2014
News Update - 1st July 2014
Muscliff Family Funday 2014 Leaflet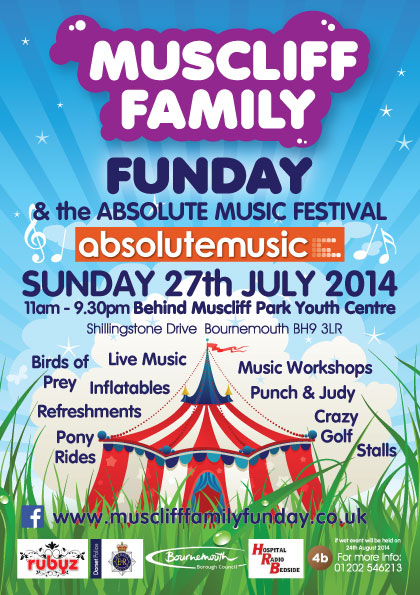 Muscliff Family Funday 2014 Leaflet - Back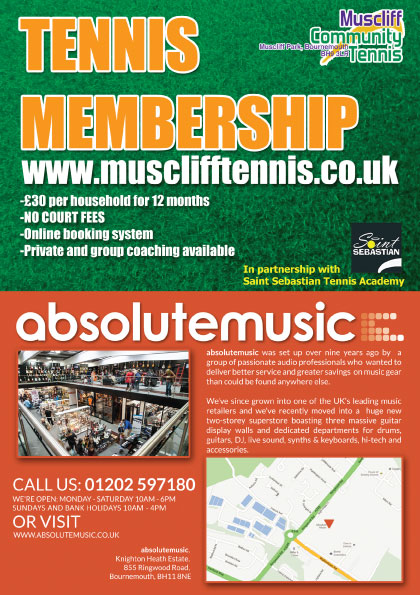 News - 10th June 2014
The annual Muscliff Family Funday and Music Festival is on
Sunday 27th July 2014 from 11am till 9.30pm on Muscliff Park, Shillingstone Drive, Bournemouth
Free admission!
The Mayor of Bournemouth will be opening the event and it's our 7th year!
We have various stalls, games, pony rides, wall climbing, birds of prey displays, wood carving and rides. Absolute Music who sponsor our stage are once again running music workshops which were very popular last year.
Our main charity collection this year is for the Dorset Branch of The Royal British Legion to coincide with the commemoration of the centenary of the First World War.
The Music festival starts at 5pm and features local bands, soloists and choirs.